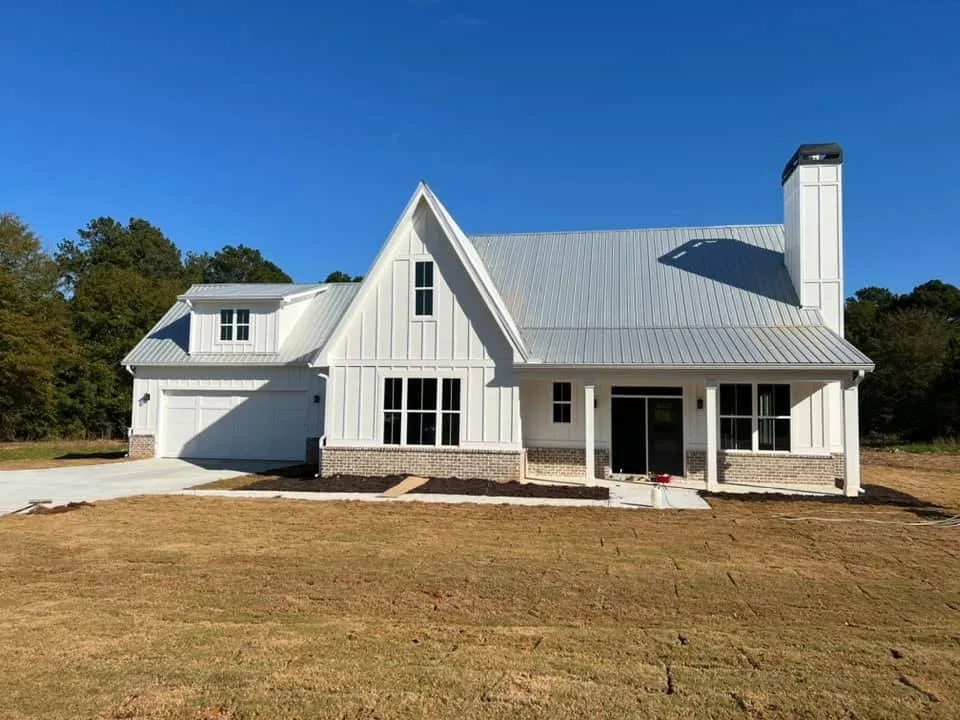 The modern farmhouse trend is a style that is very easy to recognize. You don't have to know who Chip & Joanna Gaines are to know about farmhouse style. One of my builder clients just finished the home pictured above - a perfect example of the modern farmhouse. The picture doesn't do it justice!

Yet, given its popularity in recent years, I can't help but wonder, will this trend last? Here are some of my thoughts.
What Started the Craze?
The farmhouse style is incredibly nostalgic. It brings back memories of simpler times. The original farmhouses were places for cooking, gathering, and sleeping, as most other time was spent outside! Many floor plans echo those original designs. Most feature open kitchen, dining, and living spaces located at the heart of the home.
The modern farmhouse has the down-home country feel without the clutter. The minimalism and clean lines are balanced by natural materials and inviting furniture. Its whole essence exudes comfort and "sit down and stay awhile" vibes. This trend is popular because it makes people feel good, embracing past traditions (with some updated elements).
Key Elements of the Modern Farmhouse
Though some elements of the trend have evolved with time, there are some things you can pretty much count on:
Lots and lots of windows

Open concept floor plan

Lots of wood: beams, accents, décor, furniture – reclaimed and salvaged when possible!

Vintage accent pieces – but no delicate antiques

Metal details – copper is a new favorite
It has been interesting to watch this trend evolve. What started as mostly all-white exteriors has now reversed to dark exteriors. Inside, many have incorporated organic textiles like rattan to add a link to nature. And more than ever, botany abounds. Whether potted, dried, or printed on fabric, plants are everywhere.
Even though the farmhouse trend has been here for a bit, I foresee it continuing. Because of its traditional style and tug on sentimental heartstrings, I think it will stay popular. It doesn't hurt that it is easy to blend with a variety of furnishings and influences. So it's not too late to make your farmhouse dreams come true! Give me a call & we can find (or build) the perfect one for you!